Best Program To Crack Wifi Password
Aircrack-ng is one of the most popular wireless passwords cracking tools, which can help you crack passwords by cracking WEP Keys of Wi-Fi 802.11b network. Aircrack uses the best algorithms to recover wireless passwords by capturing packets. Once enough packets have been gathered, it tries to recover the password. A WiFi-Penetest-Cracking tool for WPA/WPA2 (Handshake, PMKID, Offline Cracking, EAPOLS, Deauthentication Attack). WiFiBroot is built to provide clients all-in-one facility for cracking WiFi (WPA/WPA2) networks. It heavily depends on scapy, a well-featured packet manipulation library in Python. Almost every process within is dependent somehow on. If you are looking to learn Wi-Fi password hacking, this newly discovered flaw in WPA/WPA2 protocol will surely help you out. Wifi password hacking has become popular as people are always in search of the free internet. But due to the advancement of technology, hacking wifi, and cracking passwords have become a difficult task to do. It's an open source and free WiFi password finder software that can crack most of the current routers' passwords. Reaver uses a brute force attack against WPS PIN and gets back WPA/WPA2. WIBR+ is an excellent application used to test the vulnerability of a WPA wpa2 Wi-Fi network; however, it is capable of cracking the WiFi password. You can download the app from Google Play Store for Android phones. After downloading, you need to tap 'Add Network to find the WiFi networks around you.
Nowadays the most important thing that we need in our daily lifestyle is the internet because the entire device that we use on daily basis needs an internet connection. Without the internet, you will not be able to access anything through your device. The important part is that for many people the internet is also the way of earning for their lively hood. So you see the internet is the most important thing that every people need today.
Before people do use the internet on their laptop or mobile phones with their internet pack, but the only disadvantage with this practice is that, the internet pack got costlier day by day. So people now prefer for wireless connection in their homes for personal use. Even in the office, school or college, everyone prefers the wireless internet connection, as the network remains safe and the pay structure is also affordable.
Crack Wifi Password Online
As we know we cannot access any Wi-Fi network without the correct Wi-Fi password even if the network is showing available in our device. So it feels very irritating when you are not having internet connection on your device and, you cannot access to your nearest Wi-Fi network because you are not having the correct password.
Well if you are thinking if you can connect any Wi-Fi connection even if you don't know the correct password? Then you are absolutely right because you can crack every Wi-Fi password easily using some apps or software that I have given below. So let's check out the best software/apps with which you can crack any wireless internet connection password and use the internet for free. Also check out ways to get free Netflix account.
Best software/apps to crack WiFi Password:
How To Break Wifi Password
Here I have given the list and details of all the best software/apps with which you will be able to crack any Wi-Fi password connection easily.
1. Airsnort:
Best Free Wifi Password Hacker
Airsnort is one of the best software with which you can crack all the nearby Wi-Fi networks with you PC and, connect to the wireless internet connection and enjoy free internet easily. This software works exceptionally well in the Linux and Windows operating system and can decrypt all the wireless internet connection under 802.11b network.
Using the Airsnort software on your Windows or Linux PC is very easy, because once you install the software on your PC. Launch the software and the software must get access to work with the NIC, to crack all the password of the nearby Wi-Fi connection.
The Airsnort software saves the Wi-Fi data in two ways, the first packet of data is saved in the dump file of the software and the software also saves the entire data of 802.11b WEP networks so that it can capture the sessions of the networks in a crack file.
2. AirCrack:
Crack Wifi Password Windows 10
AirCrack is also one of the best wireless network password cracking tool that you can use on your PC and the software is also very popular among the Wi-Fi hacker. This best WiFi hacking software uses one of the best algorithms to hack wireless internet password. This tool tries to collect packets, so as soon as all the packets are collected from any network. The tool deploys the Wi-Fi password easily which you can use and crack WiFi network easily.
How To Crack Wifi Code
The AirCrack tools can also crack Wi-Fi password of all the 802.11a,b &g of both WPA and WEP, so this tool can crack almost all types of Wi-Fi password. The most important thing is that this tool works on all operating system like the Linux, Windows, Solaris, Open BSD and much more. So you use this amazing Wi-Fi hacking tool in almost all types of computer OS.
How To Get Any Wifi Password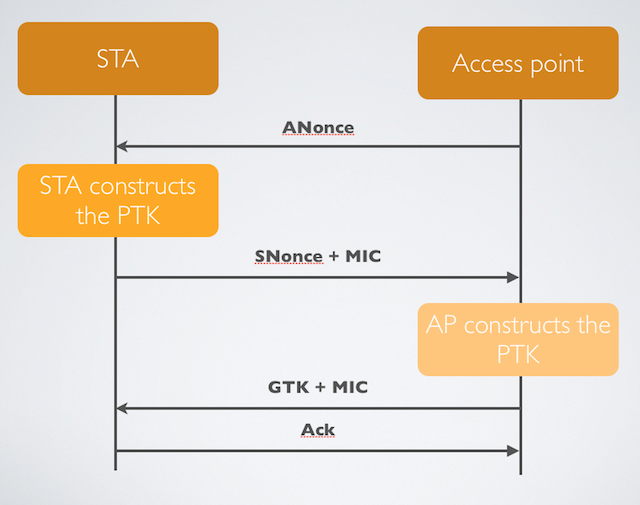 Also check – Kik For PC
3. Wi-Fi Password Hacker Pro:
This is the latest Wi-Fi hacker tool that you can have on your PC, this tool is very new in the market of hacking. This tool uses a newly designed algorithm to crack any Wi-Fi network available nearby you.
With this newly designed hacking tool, you can easily search your nearby Wi-Fi network and then crack the password easily with the help of its newly designed algorithms within only 10 seconds. The main part of this tool is that you can hack almost all types of Wi-Fi connection. So if you compare this tool with the AirCrack tool, you will find that this tool is more advantageous than the above two software.
4. WiFi WPS WPA Tester:
This is one of the best apps for Wi-Fi hacking that you can install on your android device. So if you want to networks like WPA, WPS or Wi-Fi network even if you don't know the password then you can simply launch the app and get connected to the desired network. But the only issue with this app is that you will need a rooted android device to use this app.
So if you are having a rooted android device only and want to connect an unknown internet network, then you can simply launch this app and get connected with some simple clicks.
You may also like MX Player For Computer
5. WPS connect:
If you are looking for the best Wi-Fi hacking app for an android device then this is the app that you should get installed. With WPS connect app you can easily hack any Wi-Fi network which is secured by WPS on the go. With this app, you can not only hack the Wi-Fi password, but you can also disable the other users in the network also you can hack the entire Wi-Fi network.
So the app is very strong in hacking any Wi-Fi network, but this app also works with the only rooted android device. So it is a bad news for the unrooted android device. Before using this app you must also get cleared that this app can only hack Wi-Fi network which has WPS security in it. So if any Wi-Fi network doesn't have the WPS security, the app will fail to hack.
So these are all the softwares or apps by using which you can hack any Wi-Fi network on the go. With the following software/apps, you will not face any issues while hacking any wireless internet network, as all the tools are professionally designed. I hope now you will easily be able to crack any Wi-Fi password using these above tolls on your device.